~

Welcome and thanks for visiting. Below are my current and past projects. Click on the above menu or any of the projects below for additional information. Should you have the need to email me, please do so at: ROlszewski@aol.com.

Ray Olszewski

(703) 244-5678

Eagan, Minnesota

Updated: August 8, 2018
---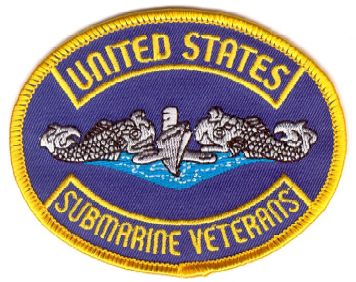 USS TUNNY

The U.S. Navy's First Guided Missile Submarine

A History, Tribute, and Memoir

~

Researched, Written and Published

by

Raymond Vance Olszewski

Former Crewmember

USS Tunny (SSG 282)

(1958-1962)
Sales of this first publishing have been great and I am very appreciative to those who purchased it, read it and took the time to provide comments about it. The general feedback I received from many who read the eBook version would prefer a printed version and that is what I am currently working on. When the print version is ready for publication, notifications will be made by email. If you wish to be placed on distribution for these notifications, please click here which will take you to a short form to fill out. Here is a synopsis.
In October 2017, I published U.S.S. TUNNY: The U.S. Navy's First Guided Missile Submarine as an eBook to coincide with Tunny Veterans Reunion held in San Diego, California. The eBook is now available for purchase on Amazon.com. The manuscript presents a history of the Tunny from the time its keel was laid in 1941 through 1970 when it was reluctantly sunk by a torpedo and subsequent gunfire. I served on Tunny and became Tunny's longest-serving boat yeoman (1958-1962). I pay tribute to more than 1,500 men who served on her for nearly 20 years of active duty. If you served or know of someone who served on the USS Tunny when it was an SS, SSG, APSS and LPSS 282 between 1942 and 1969, the crewmember's name is in this book. The Tunny had a long list of achievements and was very productive during nearly 27 years of service. Her crews performed extraordinary feats during nine combat war patrols in World War II. During the Cold War, Tunny's brave crews were called on to take her on 10 arduous Regulus Deterrent Patrols deploying to the North Pacific Ocean where it patrolled ready to fire its two missiles. As the oldest boat in the Pacific Fleet, Tunny made 14 Special Operation deployments in support of Unconventional Warfare Operations during the Vietnam War.
The book includes biographical information of Tunny's leadership and many of the men who served on her. Extended bios can be found on the fourteen Commanding Officers, nineteen Executive Officers, and eighteen Chiefs of the Boat (COBs). These leaders managed the men who served on this grand lady. There are stories, poetry, and new information not previously published about Tunny and her crews that tell tales and mentions of what it was like to serve on a diesel submarine for long periods of time at sea.
The Foreword is written by Dr. David Karl Stumpf of Tucson, Arizona who is the author of REGULUS: The Forgotten Weapon. He calls attention to the significance of my book's contents describing it as "a thorough and much-needed history of a submarine and its contribution to the security of the United States during some of the most harrowing times in our nation's history." Dr. Stumpf adds, "...the reader lives through the arduous conditions both in the submarine and with the harsh conditions of the North Pacific. For those of you old enough to remember serving on a Regulus submarine, especially the diesel-electric boats, this experience was compared to an E-ticket ride at Disneyland back in the day." Read Dr. Stumpf's entire Foreword by clicking here.
Captain Gerry Young, USNR (Retired) who also served on Tunny calls my work monumental and took on the task of editing it for me, four times. Others describe the book as:
"No stone unturned, a MASTERPIECE. "Olszewski has established and earned the coveted "WOW FACTOR" in doing this tome!" -- John Joseph Jenkins, Jr. "JJ" (San Diego, California, Engineman, 1958-1962)
"Olszewski has taken us on a memorable journey into a well-documented and thought-provoking account of the formative years of our Navy's nuclear guided missile program and the gallant sailors who endured success and failure during this historic era. Meet the sailors 'up close and personal' as you relive their adventures." -- Danny Ray Moss (Fort Collins, Colorado, Quartermaster, 1956-1959).
To aid in creating my book, a database was developed that contains the names of every crew member who ever served on Tunny from 1942 through 1969. Over 7,200 daily diary entries were tabulated which identified more than 1,500 names of officer and enlisted personnel who served on Tunny. These names were derived from Tunny's actual Personnel Diaries for that period that are on file at the National Archives and Records Administration (NARA).
The plan is to publish a hardcover printed book and an updated eBook. To complete the documentation of Tunny's history, I am planning to catalog the extensive Gallery of Photographs and images that lie dormant in the Tunny's Digital Archives. The full-color hardcopy print version will be a limited-edition (LE) of 282 books that will be marked accordingly, i.e., 1 of 282, 2 of 282, etc. These will be sold only by the author who will personally sign each one of them.
To join my mailing list and be notified about updates and future releases please Click here.
Thank you, I look forward to hearing from you. Please Let me know if you purchased the eBook for a special discount. Thank you,
NOTE: For those who do not have a Kindle device, you can download a way to enjoy electronic books, go to: https://www.amazon.com/kindle-dbs/fd/kcp.
--------------------------------------------------------------------------------------------
Comments Received:
~
_____
3/12/2018: I have learned from reading your Tunny book a lot about the crew. I was amazed at the hardships and all the things, missiles, the maps, places you went. All should be called heroes. You were an upbeat happy fellow and good for the crew. In all your pictures I have seen you are laughing. Stay Happy! Jackie Heckathorn (wife of a former Tunny shipmate, Lieutenant Gene Heckathorn).
_____
3/3/2018: I ordered your book. I put it on a Kindle and gave it to Dad as a gift. He really enjoyed it. Thanks. Gregg Holthus.

Boat Yeo's Note: Gregg is a son of former Tunny crewmember, Burton Holthus, who served on Tunny a Lieutenant (junior grade) and was a member of its recommissioning crew in 1953.
_____
11/7/2017: Hey Ski, I'm about 3/4 through your history of SSG Tunny. I made deterrent patrol #5 on Tunny. I would love to have one of the NPYC pins. Lots of memories have been refreshed. I was Shanghaied by Bob Melim to go to NPS. I put the SSBN 634 Stonewall Jackson in commission and rode the SSBN 617 Alexander Hamilton, and SSN 583 Sargo as a NUC then had the reverse operation and sailed on SS 490 Volador, and SS 566 Trout as a real ET. All totaled I made 1 Regulus patrol and 6 Polaris patrols.
The Polaris patrols were more comfortable but the Regulus patrol was made with real shipmates. I still love the fragrance of diesel and drive a Ford diesel FL license ETC SS.
I am a member of the Central Florida USSVI and share sea stories with Ernie Goodwin at every meeting and when attending the WWII Submarine Veterans Memorial in Kings Bay GA. Mike Reed.
_____
11/6/2017: Wow! This is amazing! Thank you for including my Grandpa and Dad in your book. Congratulations and thank you for serving our beautiful country. Purchasing today. Cousin Helen Danish.
_____
11/1/2017: What a great read - I'm only a third of the way through but the mention of Uncle Chuck caught my eye. I never knew he was in on the Normandy invasion let alone was injured and spent a year in a British hospital recovering. My Dad and all my uncles never spoke of the war and now I wished I could ask them about their experiences. Cousin Bill Olszewski.
_____
10/30/2017: My dad [Morris A. Christensen] figures in the history of this old diesel electric sub w/Regulus missiles in the bulbous garage, I made a short run on her from Pearl Harbor when I was a young lad. Ray should be congratulated for keeping her history alive having worked aboard her while serving his country. Thanks Ray! John Christensen.
_____
10/29/2017: Congratulations! Fred Harrison
_____
10/20/2017: I am definitely enjoying your manuscript! Amazing job, pulling all this info together from over the years! I'm only at pg136 so far, but reflected on Thanksgiving day after John Maclaren said a prayer over the 1MC and we bounced off a whale. I think, because we were charging batteries, that made it a little scarier when the collision alarm went off. Also, I was sitting at my sonar gear in the conning tower when the upper hatch jammed. It was pretty crowded up there! I'm thinking 6-8 guys. The Captain was right behind me. That would have been Christiansen, I think. He hit the surfacing alarm. Floyd Kuhl told me [it] was the 2nd time he heard it and was wondering what the hell was going on! The periscope wells filled up in seconds. Water got up to my knees, I think when I secured my gear. Just a few thoughts I had. Fun Read. Ole Dave Whittlesey.
_____
10/11/2017: I stayed up past midnight yesterday reading your proof. Great story telling and great research. Bravo Zulu! Bill Green , former CO APSS TUNNY). PS: I have several other tales which would be suitable to include but you have provided enough tales in good measure.
_____
10/11/2017: Got it! Thanks. Beautiful cover! May have to move to my laptop for this. I'll get the book on my kindle, of course. Know it will be a good read. Congrats again! Dave Thomas
_____
10/11/2017: Great version of the Panther story. The icon would have been well tended on 682 Tunny. BZ. Tom Jordan (SSN-682)
_____
10/11/2017: Seems like the connection between those 2 boats wasn't as strong as it could have been. Which sucks, for my guys. Sharing that legacy - even by casually knowing the 282 guys - would add depth to the emotional bond of contributing to a crew, mission, submarine force. Tom Jordan.
_____
10/9/2017: Ray...just finished Chapter 1. What a gift you have given us! I love the way you write as it makes the reader feel right in the story with you! Congrats and wishing you well with this wonderful endeavor. Blessings. JJ Jenkins Jr.
_____
10/8/2017: Good job on the book. It will take a while to get through it all. Interesting info on Dudley Mathis. Can you send me all the strips of Buz Sawyer? Dan Moss, Boat QM
_____
10/8/2017: Ray, Just reading the first 15 pages was so interesting and made me want to buy the book. Put me down for one for sure and I will be glad to pay for it. Bob Olszewski, brother
_____
~
---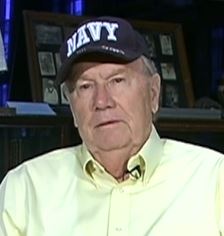 The Alle-Kiski Valley Goes to War Series
Hear and watch Ray Talk about his 23-year Navy Career in just 13 minutes!
produced by John Bailey
available for purchase at the
Alle-Kiski Valley Heritage Museum
Tarentum, Pennsylvania
~
---
Tribute to Those Who Served!
I stopped by three Alle-Kiski Valley (Creighton, Natrona Heights, and Brackenridge) Veteran's Memorials in July 2018 and took several photos of the moments of special people in my life (my relatives and more) who served during World War II. Click here to see the photos of the monuments, their locations, and their names.
---
~
Website Design for the
Arizona Silent Service Memorial Foundation
This is a website I created for my friend Quartermaster Dan Moss who asked me to create it for his project to raise funds for the Arizona Silent Service Memorial (ASSM) in Phoenix, Arizona. The website was established on 3/28/2015.
~
---
~
OLSZEWSKI "One who lives by the Alder Tree"
~
A History of the Olszewski and Ajak Families
This work captures as much information I have found and to include information contributed by family members about these two family's who settled in Western Pennsylvania in the late 1800s. It is a continuum of a work and as information is received, the Ancestry.com and Family Tree Maker databases are updated accordingly. For family members, should you have corrections or changes that you know to be different than what is presented, please contact me directly at: ROlszewski@aol.com. Click here to take you to this gift of work I have created for my relatives. Should you be interested in taking over the project, please contact me. let me know.
---
~
The Harrison-Norvill Cemetery:
An Abandoned Part of Prince William County's Rich History
This builds upon information I found through over 8 years of research relative to the origin and history of this 19th Century cemetery. It provides a detailed history of the souls whose bodies are buried at the cemetery, their history, and their ties to the La Grange property which today serves as a Virginia Farm winery, The Winery at La Grange, Haymarket, Virginia. The article published by the Virginia Genealogical Society, brings attention to the diminishing and deteriorating condition of the cemetery with hope that its poor state will be corrected, hopefully, someday.
~
---
~
A Taste of Prince William County, Virginia Wine History
This book is the result of my research into the County's wine production during the 19th Century and includes:
The Business of making wine in Prince William County

Haymarket - Prince William County's Viticulture Center

Wine Made from Manassas Grapes Wins a Bronze Medal at the 1900 Paris Exposition

Prince William County's First Operational Winery Established on the Battlefield

100 Years later Viticulture Returns once again to Prince William County
This book was self-published in 2011 and is available for purchase at the following services.
Write an Email to me for a purchase of a signed copy. Others can be purchased at:
www.amazon.com (hard copy and eBook)
www.barnesandnoble.com (hard copy and eBook)
www.apple.com (eBook)
www.kobo.com (eBook)
ISBN: 978-0-615-42648-8
---
~
Chucky The Car, a Children's Story and Coloring Book
A 16-page story with graphical depictions that follow along the words to the story of a car found abandoned in a junk yard by a gentleman who reconditioned it. It is a simple and expressive story of dealing with a negative situation. As one turns the pages, the reader experiences the ability to read positive words and through coloration expresses feelings about this wonderful story's message.
This book was published in 2010 and is available for purchase.
ISBN: 978-1-4490-6821-9
Price: $12.95
---
~
A trued Story! What is described in this story actually happened to me when I was a teenager working at Kramarick's Upholstering located in Tarentum, Pennsylvania (near my home town of Natrona Heights, PA).
This is a story that I wrote in 2004 about courage and determination and a little about golf. It is about one man's fight to overcome a "necessary misfortune" andget his life not back to normal, just back, period. In some respects, maybe this story is a lot aboutgolf, because it was the desire to play golf again that kept Phil Halcomb going. Originally published in the March 2004 issue of Washington Golf Monthly Magazine
~
What's The Score After the Round?
Results of an Analysis conducted of wine lists from Publics, Privates, and The Resorts.
GolfStyles Magazine, 2003
~
American Wine Society Journal (Summer 2004)
~
A Taste of Prince William County Wine History: Who Knew?
Prince William County RELIC Reliquary Article: Volume 5, Number 3, Page 51 (2006)
~
Haymarket - Prince William County's Viticultural Center: Who Knew?
Prince William County RELIC Reliquary Article: Volume 5, Number 4, Page 75 (2006)
~
Wine Made from Manassas Grapes Wins a Bronze Medal at the
1900 Paris Exposition: Who Knew?
Prince William County RELIC Reliquary Article: Volume 8, Number 4, Page 73 (2009)
~
Sister Winery Program Launched in Virginia
Virginia Wine Gazette (Harvest 2004)
~
The Winemaker Who Died of a Broken Heart
A story about John Baptitsta Sciutto and his Manassas Battlefield Winery published by the Virginia Wine Gazette
~
Celebrating Virginia Wine: 1976-2005 A Retrospective of Virginia
Published by the Virginia Wine Gazette
---
~
This is a website I created for my brother, Robert William Olszewski (B:1945), who is an artist that produces art for The Disney Company. Olszewski Studios website was launched in 2006 as an informational and historical reference for all of the art Robert has created since high school (Har-Brack 1963). He became a miniature artist for the world renown Goebel Company; the very same company that produced the M.I. Hummel porcelain figurines. Today, Olszewski continues to produce art for the Walt Disney Company under the business name of Olszewski Studios.
~
The Olszewski Studios On-Line Retail Store
This is the artist's on-line store that sells Olszewski art.
~
Har-Brack Union High School Class of 1957
This is the website I created for my classmates and is a tribute to them.
~